Long Island Traffic Attorneys
Driver License Suspension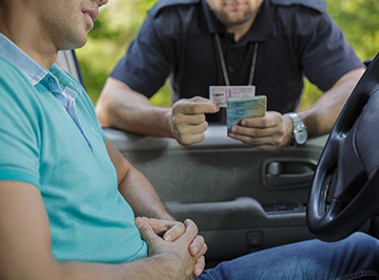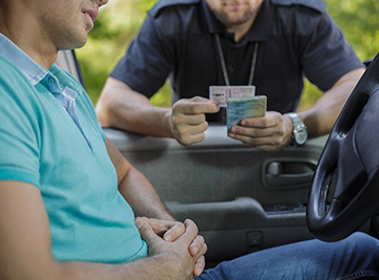 Suspension means your driver license or driving privilege will be taken away for a period of time before it is returned. Period of suspension depends on several factors including your prior driving history as well as ground for initial suspension. You may also be required to pay a suspension termination fee. This suspension period can be definite (which has a beginning and end date) or indefinite, which does not end until you take the required action.
Common scenario: Driver gets a traffic ticket that she/he forgets to respond to on time. Driver does not receive mail from DMV where he/she resides or simply does not open them or just ignores/forgets these letters. DMV will inform such driver that since driver failed to respond to a traffic ticket, her/his driver license or privilege will be suspended. Driver continues to disregard it and eventually forgets about that. Please note that it is not a defense to state that "DMV probably sent these letters to my old address where I no longer reside and do not get mail from there and I did not know it was suspended". Driver must inform DMV within 10 days of her/his address change. The element of the offense is "knew" or "should have known". It is important that DMV has always an updated driver's mailing address on file. Many suspended license tickets can be avoided if such important letters from DMV received and complied with by drivers. Once driver fails to respond to such letters informing her/him that driver license or privilege will be suspended, in fact license gets suspended which prohibits driver from operating a motor vehicle. Driver forgets about it and continues to drive. Then driver gets pulled over for an unrelated violation and police officer upon checking the status of license/privilege issues a criminal charge – Unclassified Misdemeanor (a crime) – Aggravated Unlicensed Operation in the 3rd degree – (aka driving with a suspended license) — VTL 511.1. Depending on number and dates of outstanding suspensions, such charge can be VTL 511.2 or even 511.3 as a felony.
Some people have a mistaken belief that NYS DMV cannot suspend their driver license if they do not have one in the State of New York. In fact, DMV can suspend driving privileges for the out-of-state drivers as well as driving privileges for the unlicensed people for failure to pay/answer tickets. Police Officer will (in most cases) issue summons to driver to appear in a criminal court of the county (or village – if village police) where the driver was operating a motor vehicle. Police has the authority to arrest a driver, take him/her into custody, hold driver until the driver will see a judge at arraignment which maybe the next day. There are many instances where it happens, with more detained cases being in NYC than Nassau or Suffolk counties. Upon receiving such criminal summonses – VTL 511, drivers rush to DMV to pay/resolve outstanding suspension/tickets. However, they do it after the fact of driving with a suspended license. In addition to doing this, they also must appear in a criminal court (or village court) to answer newly received criminal charge of driving with a suspended license. Often there will be other traffic tickets issued in addition to 511.
Please note that it is not a defense to say: "But I went to DMV and paid the ticket after Officer told me that my license is suspended, why do I need to come to criminal court?" Driver must appear in Criminal court because on the date when he/she was pulled over and issued summonses, his/her driver license was suspended, and the fact that it was cleared AFTER the fact does not exonerate the driver. It is a factor to consider in negotiating a resolution of the criminal matter. Before a resolution or reduction of a criminal charge can be negotiated, attorney for the driver must make sure that driver's license was in fact suspended. Otherwise, it should be completely dismissed.
In addition, if driver receives 11 points for moving violations in an 18 month period, or if driver is convicted of a single "serious" traffic violation, the New York State DMV may suspend or revoke driver license. Keep in mind that points are assessed according to the date of the offense, not the date of conviction.
For more information, contact Sharifov & Associates, PLLC – Long Island Traffic Attorneys at 516-505-2300 or 718-368-2800 or email SharifovR@LawfirmSR.com. We offer free consultations on how we can get rid of criminal charges in court despite that driver was in fact driving with a suspended license on the date in question.
Call now
Email now