Nassau County Courts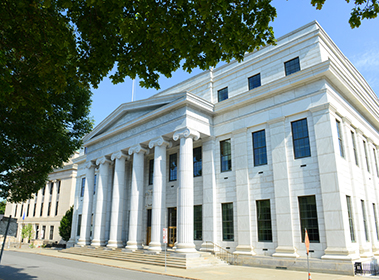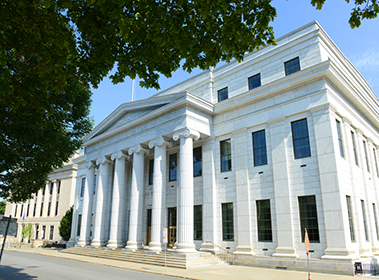 Sometimes a local police may issue a traffic ticket or local ordinance violations returnable to a Village, Justice or Town Court. These courts usually have 1 or 2 working days per week and usually convene in the evening hours. Our attorneys handle such traffic tickets as well as other violation in local village, town or justice courts. Below is a list of Traffic, ViIlage and Criminal Courts in Nassau County.
Nassau County Traffic and Parking Violations Agency
16 Cooper Street, Hempstead, New York 11550.
Nassau County District Court
99 Main Street, Hempstead, New York 11550
Nassau County Court
262 Old Country Rd, Mineola, New York 11501
Nassau County Supreme Court
100 Supreme Court Dr, Mineola, New York, 11501
Village Courts In Nassau County
Atlantic Beach Village Court
65 The Plaza, P.O. Box 189 Atlantic Beach, NY 11509
Baxter Estates Village Court
315 Main Street Port Washington, NY 11050
Bayville Village Court
34 School Street Bayville, NY 11709
Bellerose Village Court
50 Superior Road Bellerose Village, NY 11001
Brookville Village Court
PO Box 227, Route 106 East Norwich, NY 11732
Cedarhurst Village Court
200 Cedarhurst Avenue Cedarhurst, NY 11516
Centre Island Village Court
303 Centre Island Rd Oyster Bay, NY 11771
Cove Neck Village Court
2 Cove Neck Road , P.O. Box 299 Oyster Bay, NY 11771
East Hills Village Court
209 Harbor Hill Rd East Hills, NY 11576
East Rockaway Village Court
376 Atlantic Avenue, PO Box 189, East Rockaway, NY 11518
East Williston Village Court
P.O. Box 95 East Norwich, NY 11732
Farmingdale Village Court
361 Main Street, Village Hall, Farmingdale, NY 11735
Floral Park Village Court
1 Floral Blvd Floral Park, NY 11002
Flower Hill Village Court
1 Bonnie Heights Road Manhasset, NY 11030
Freeport Village Court
40 North Ocean Avenue Freeport, NY 11520
Garden City Village Court
349 Stewart, Avenue Garden City, NY 11530
Great Neck Estates Village Court
4 Gateway Drive, Village of Great Neck, NY 11021
Great Neck Plaza Village Court
Gussack Plaza, PO Box 440 Great Neck, NY 11022
Great Neck Village Court
61 Baker Hill Road Great Neck, NY 11023
Hempstead Village Court
99 Nichols Court, Hempstead, NY 11550
Hewlett Bay Park Village Court
30 Piermont Avenue Hewlett, NY 11557
Island Park Village Court
127 Long Beach Road Island Park, NY 11558
Kensington Village Court
2 Nassau Drive Great Neck, NY 11021
Kings Point Village Court
32 Steppingstone Lane Kings Point, NY 11024
Lake Success Village Court
15 Vanderbilt Drive Lake Success, NY 11020
Lattingtown Village Court
PO Box 201 Locust Valley, NY 11560
Laurel Hollow Village Court
1492 Laurel Hollow Road Syosset, NY 11791
Lawrence Village Court
196 Central Avenue Lawrence, NY 11559
Lynbrook Village Court
1 Columbus Drive Lynbrook, NY 11563
Malverne Village Court
99 Church Street Malverne, NY 11565
Manorhaven Village Court
33 Manorhaven Blvd. Port Washington, NY 11050
Massapequa Park Village Court
151 Front Street, Massapequa Park, NY 11762
Matinecock Village Court
Duck Pond Road, P.O. Box 227 East Norwich, NY 11732
Mill Neck Village Court
32 Frost Mill Road, PO Box 232 Millneck, NY 11765
Mineola Village Court
155 Washington Avenue Mineola, NY 11501
Munsey Park Village Court
1777 Northern Boulevard Manhasset, NY 11030
Muttontown Village Court
1763 Rt. 106 Syosset, NY 11791
New Hyde Park Village Court
1420 Jericho Turnpike New Hyde Park, NY 11040
North Hills Village Court
1 Shelter Rock Road Roslyn, NY 11576
Old Brookville Village Court
201 McCouns Lane, P.O. Box 436 Old Brookville, NY 11545
Old Westbury Village Court
1 Store Hill Road Old Westbury, NY 11568
Oyster Bay Cove Village Court
PO Box 410, Village Hall Jericho, NY 11753
Plandome Heights Village Court
37 Orchard Street Manhasset, NY 11030
Plandome Manor Village Court
55 Manhasset Avenue Manhasset, NY 11030
Plandome Village Court
65 South Drive, PO Box 930 Plandome, NY 11030
Port Washington North Village Court
3 Pleasant Ave Port Washington, NY 11050
Rockville Centre Village Court
One College Place, PO Box 950 Rockville Centre, NY 11571
Roslyn Estates Village Court
25 The Tulips Roslyn, NY 11576
Roslyn Harbor Village Court
500 Motts Cove Road South Roslyn Harbor, NY 11576
Roslyn Village Court
1200 Old Northern Blvd Roslyn, NY 11576
Russell Gardens Village Court
6 Tain Drive Great Neck, NY 11021
Saddle Rock Village Court
18 Masefield Way Saddle Rock, NY 11023
Sands Point Village Court
Tibbits Lane Sands Point, NY 11050
Sea Cliff Village Court
P.O. Box 340 Sea Cliff, NY 11579
Stewart Manor Village Court
120 Covert Avenue Stewart Manor, NY 11530
Upper Brookville Village Court
Planting Fields Arboretum Annex Building, 436 Glen Head, NY 11545
Valley Stream Village Court
123 So Central Avenue Valley Stream, NY 11580
Westbury Village Court
235 Lincoln Place Westbury, NY 11590
Williston Park Village Court
494 Willis Avenue Williston Park, NY 11596
Woodsburgh Village Court
30 Piermont Avenue Hewlett, NY 11557
Long Beach City Court
1 W Chester St Long Beach, NY 11561
Glen Cove City Court
9 Glen Street Glen Cove, NY 11542