Driving with a Suspended or Revoked License in NY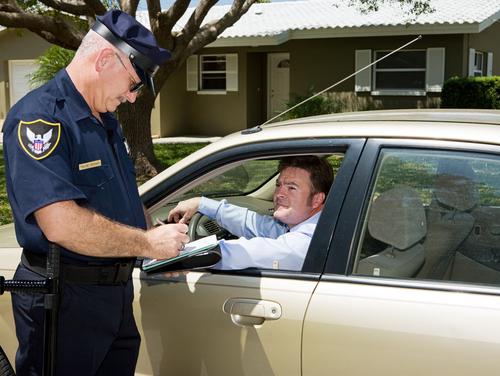 Being convicted of driving with a suspended or revoked license can be a serious legal problem in New York State. It is vital to have an experienced Long Island Traffic and Criminal Lawyer represent your case in court. Along with fines and court costs, these convictions also carry a potential jail time on VTL 511.1 and VTL 511.2 Aggravated Unlicensed Operation in the 3rd and 2nd degrees, both misdemeanors, as well as VTL 511.3 which is a Felony.
A conviction can put any defendant in jeopardy of potentially losing employment as well danger of losing transportation to and from work. Even those who do not lose their ability to earn a living can be severely impacted in a variety of ways. A potential jail sentence for a criminal charge establishes a requirement for all defendants charged with a driving with a revoked or suspended license to have an experienced attorney such as Long Island Criminal Defense Attorney to represent defendant in court.
What a Long Island Traffic Attorney Can Do
Many times a revoked or suspended license or driving privilege status is not valid when conditions of the underlying suspension or revocation have not been properly complied with by the issuing agency. This happens more often than drivers think, and your Long Island Traffic Lawyer can investigate the full record, including details of the underlying suspension. In addition, material facts matter greatly in criminal cases, and revoked or suspended driver's license cases can be complicated. It is important to understand the state's case is not ironclad in every situation. There are cases where DMV makes mistakes by erroneously suspending driver's license in which case a DMV rescission letter must be obtained to secure a dismissal of the underlying criminal case. Driving without a valid license (VTL 509.1) and driving with a revoked or suspended license (VTL 511.1, 511.2, 511.3) are two different types of charges, and the penalties vary significantly.
Contact Sharifov & Associates, PLLC
Criminal Defense on Long Island
Driving with a revoked or suspended license is a criminal matter in New York, and all defendants need a solid criminal representation. Don't think that defending the case may seem futile. Reduction in charges is often possible with comprehensive aggressive legal counsel like the professionals at Sharifov & Associates, PLLC criminal defense firm on Long Island.